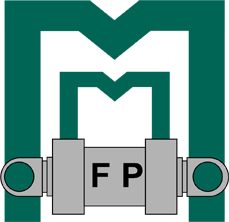 Fluid Power | Pneumatics | Hydraulics | Motion Control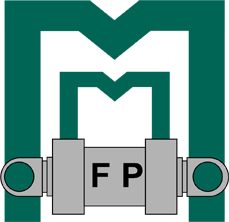 Fluid Power Experts Specializing in Parker Hydraulics, Numatics and Hose & Fittings, Ontario Canada
C Series Compact Cylinder
The C Series is a robust compact cylinder line that is designed to fit tight space requirements. The low profile design and variety of mounting options makes this cylinder line extremely popular. Furthermore, its unique style and diversity makes the C Series a one of a kind compact cylinder line.
Standard Specifications:
Variety of mounts

Bore sizes from 3/4" to 4"

Piston rod diameters from 1/4" to 1"

Nominal pressure rating is 250 psi air

Standard temperature -10°F to 165° F(-23° C to 74° C)

All Aluminum construction

NPTF ports

Flexible port locating
Features:
The specially designed profile tube is a high strength file hard (60RC) aluminum alloy that provides a smooth corrosion-free sealing surface and excellent abrasion resistance. The tube has special "dovetail" groove on all sides for switch and accessory mounting.

Head and cap ar machined from solid aluminum bar and anodized for corrosion resistance. A recess at the piston mating surface allows the air to work on a larger effective piston for faster breakaway.

The cast bronze rod bushing provides a maximum load bearing support. This material offers excellent bearing surface with hard chrome plated piston rod.

A quad ring is used to seal the rod and piston to insure extended life and lower friction.

High strength steel piston rod has a ground, polished and hard chrome plated surface providing maximum life of the bushing and seals.

The solid aluminum alloy piston is strong and lightweight.

Improved port design allows increased flow rate.

Tube and seals are compression type and reusable.

Tie rods (3" and 4" bores only) are 100,00 psi minimum yield steel for maximum holding power. Tie rods threads are rolled for strength and engagement.

The dual purpose mounting holes allow use of through bolts or thread-in attachment.

The optional round head and cap provided with the R3 mounting style facilitates direct interchange with other brands.