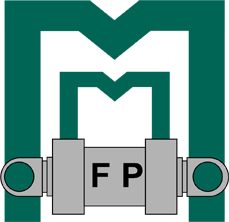 Fluid Power | Pneumatics | Hydraulics | Motion Control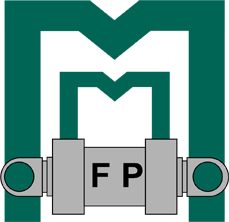 Fluid Power Experts Specializing in Parker Hydraulics, Numatics and Hose & Fittings, Ontario Canada
ISO 21287 449 Series Compact Cylinder
The 449 Series Cylinder is ideal for compact automation using 50% less space than ISO 6431 Cylinders. Expertly engineered, this new and improved profile tube design offers a lighter, cleaner cylinder.
Standard Specifications:
Equipped for magnetic position sensors.

Bore sizes from 20 mm to 100 mm.

Compressed air

Operating pressure 10 bar max (1 bar = 100kPa)

Ambient temperature - -4°F to +158°F (-20°C to +70°C)

Max. speed rate 0.5 m/s (LFS option: 3 m/s)

Standards ISO 21287 - The diameter and distances between the centers of the mounting holes ensure that any fittings may be attached that comply with bore sizes from 20-100: compatible with ISO 15552.

Minimum pressure to compress the spring (NAR & NAS): Bore Sizes (20-50 = 1 bar, 63-100 = 0.65 bar).

The return of the piston rod must be without load (single acting version).
Features:
Easy assembly of "T" slots for magnetic detectors for drop-in vertical assembly of detectors over the slot.

The 449 Series new esthetic, robust and light design offers an improved profile tube and covers for a lighter product.