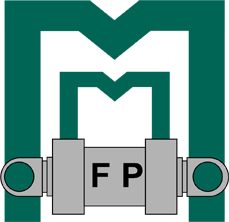 Fluid Power | Pneumatics | Hydraulics | Motion Control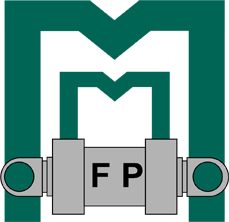 Fluid Power Experts Specializing in Parker Hydraulics, Numatics and Hose & Fittings, Ontario Canada
NB Series Compact Cylinder
The NB Series is a compact interchangeable air cylinder that is loaded with features and benefits.
Value Added Features:
Stainless steel tie bolts and aluminum spacers lock precision machined heads tightly around a unique, high strength, composite cylinder tube. The tube is extremely smooth, the self-lubricating interior surface insures highly reliable performance and extended seal life. Its high impact resistance reduces chances of cylinder failure due to dings or dents. Zero slip-stick avoids problems that metal cylinders encounter when they sit in a static condition for extended periods of time. Combined with hard chrome plated stainless steel piston rods and a unique, non-metallic rod bearing.
Exceptional Piston Rod Bearing:
The better the bearing, the more cycle life you can expect from your air cylinders. The NB Series cylinders incorporate a truly superior rod bearing material - Duralon®. Duralon® is a composite with a PTFE®/Dacron® fabric liner bonded to a supporting filament-wound, high strength, fiberglass and epoxy resin shell. Resistant to corrosion, moisture and temperature to 325°F, the bearing is reliable in any environment. It has an extremely high load bearing capacity, very low friction, and will not gall or score the piston rod.