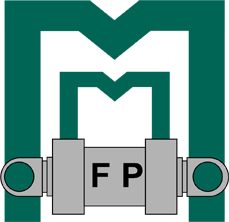 Fluid Power | Pneumatics | Hydraulics | Motion Control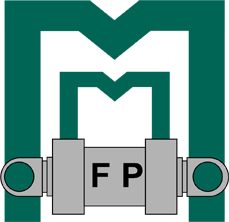 Fluid Power Experts Specializing in Parker Hydraulics, Numatics and Hose & Fittings, Ontario Canada
Parker can be found on and around everything that moves. They manufacture highly engineered components and systems that facilitate motion and the controlled flow of liquids and gasses for a wide variety of global markets to increase the productivity and profitability of our customers. Parker's focus on solving some of the world's greatest engineering challenges sparks our passion for innovation and secures our future growth. Our technological expertise creates a more sustainable future for us all.
Numatics Incorporated is a leading manufacturer of pneumatics and motion control products. Our broad spectrum of custom developed products and application components have made a significant impact on pneumatic innovation as well as pneumatic and motion control technology. Our company has an extensive history of generating innovative concepts and technological breakthroughs. In fact, our innovativeness dates back to our humble beginning in 1945. With the introduction of the billion cycle, lapped spool and sleeve valve in 1952, we firmly established our reputation for design excellence and established the benchmark for value, reliability and performance.
Magnaloy Coupling Company manufactures the original light weight, heavy-duty flexible drive coupling. Magnaloy has been manufacturing their precision machined, magnesium alloy cast couplings for over 40 years. Today, Magnaloy offers many products in addition to Flexible Drive Couplings including, Pump/Motor Mounts, Cylinder Rod End Alignment Couplers, a complete line of Fluid Power Accessories, Hydraulic Manifolds & Manifolding Accessories and Hydraulic Reservoirs. All Magnaloy's products offer superior quality in material and workmanship.
Originating and located in Werdohl in the German Sauerland region, Stauff has become an internationally leading developer, manufacturer and supplier of pipework equipment and hydraulic components under the brand name Stauff.
Our in-house laboratories carry out constant tests in line with international standards on all products. Certified in accordance with ISO 9001:2008 (Quality), ISO 14001:2004 (Environmental Protection) and OHSAS 18001:2007 (Occupational Health and Safety) our management system continually strives for perfection.
As a leading innovator and technological pioneer for rubber and plastic products, we help launch new cutting-edge technologies and are constantly taking the next step. We call this: Engineering Next Level.
Engineering Next Level means thinking about tomorrow, today. We help to get intelligent innovations and developments off the ground, creating added value for technology, our customers and the environment. This aspiration is expressed in our profiling values: PERFORMANCE, AFFINITY and RESPONSIBILITY.
Since 1967, Tompkins Industries has thrived in an industry that demands quality. Providing quality products has been essential to our success. Yet we believe our commitment to superior customer service has been key to the leadership position we maintain today.
Tompkins is your single source for hydraulic adapters and fluid power products. We offer the broadest range of adapters in the industry - more than 8,000 different configurations. We supply brass, steel, stainless steel, metric, O-ring face seal adapters and flanges, from 1/16" to 3", with pressure capabilities that meet or exceed all SAE standards.