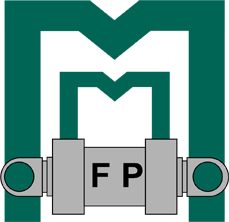 Fluid Power | Pneumatics | Hydraulics | Motion Control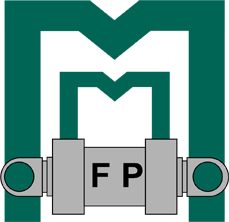 Fluid Power Experts Specializing in Parker Hydraulics, Numatics and Hose & Fittings, Ontario Canada
NUMATICS VL52 & VT52 Lockout Valves
Numatics lockout valves prevent unauthorized pressurization of an air system during service or maintenance. Numatics lockout valves employ a unique, one piece center spool design that accommodates a user-supplied padlock in the closed position. When locked in the closed position, the pneumatic system controlled by the lockout valve cannot be operated until the padlock is removed.
Numatics lockout valves are available in several different designs including Manual, Slo-Start and Modular. Each lockout valve is equipped with an emergency shut off feature that quickly exhausts downstream pressure to atmosphere.
The optional Slo-Start Valve feature gives an operator the ability to turn the spool's red knob in the CCW direction gradually increasing downstream pressure, before opening to full flow conditions.
Inline Manual Lockout Valve VL52 and VT52 Specifications Include:
Cv: In – Out = 24.0

Port Sizes: 1 1/2, 2 NPTF & G Tap (BSPP)

Temperature Range: 40° F to 120°F (4.4°C to 46.9°C)

Maximum Pressure: 150 PSIG (10 bar)

Flow Media: filtered air

Weight: VL52 Series: 4.125 lbs. (1.87 kg) / VT52 Series: 5.50 lbs. (2.50 kg)
Inline Manual Lockout Valve VL52 and VT52 Features Include:
Emergency shut off – Full flow quick exhaust of downstream pressure

Meets OSHA specifications

NEW "U Coating" process helps provide low-friction startup

Bright yellow body with red knob is easily identified as a lockout device

Integrated hole in valve spool for Scissor "Trades" lock

Sturdy, durable, long lasting construction

Detented spool

Integral mounting holes - Surface mountable

Slo – Start feature allows operator to turn spool's red knob in the CCW direction gradually increasing downstream pressure, before opening to full flow conditions