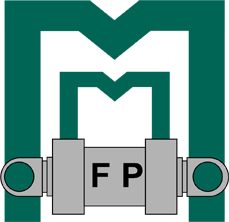 Fluid Power | Pneumatics | Hydraulics | Motion Control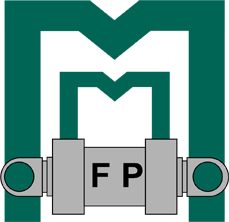 Fluid Power Experts Specializing in Parker Hydraulics, Numatics and Hose & Fittings, Ontario Canada
Numatics S Series Stainless Steel NFPA Interchangeable Cylinder
The S Series is a stainless steel NFPA Interchangeable pneumatic cylinder line. It is designed and built to perform in the toughest "wash down" applications. The stainless steel construction provides outstanding corrosion resistance while including a multitude of favorable design features. The S Series encompasses many of the same proven design features as our original NFPA Interchangeable cylinder, the A Series. This includes an extra long rod bushing and a standard oversized wear band (located on the rear of the piston). Additionally, we have also included the proven "T" Seal piston seal configuration with carboxilated nitrile with self-lubricating PTFE® compound. These are just a few of the features that make the S Series the Superior Stainless Steel NFPA Interchangeable air cylinder line.
Standard Specifications:
Meets NFPA specifications

Bore sizes from 1-1/2" through 8"

Piston rod diameters from 5/8" to 1-3/4"

Nominal pressure rating is 150 psi air

Standard temperature -10°F to 165° F(-23° C to 74° C)

All stainless steel construction, except piston (aluminum)

NPTF ports

Flexible port and cushion location
Features:
Head and cap are machined from 304 stainless steel for corrosion resistance.

Superior port design allows increased flow rate.

Piston is solid aluminum alloy that is strong and lightweight.

Extra wide wear band is located at the furthest point from the rod bushing to support maximum loading.

Piston seal is a carboxilated nitrile with PTFE compound for no lube added service. The seal design prevents rolling and seals at all pressures.

Tubing is 316 stainless steel with hard chrome plated inside diameter for long service.

Floating cushion design gives the fastest stroke reversal possible by providing instantaneous full flow to piston. Each cushion has flush, retained adjustment needle.

Rod seal is carboxilated nitrile with PTFE compound. The rounded lip design insures proper sealing and long life for no lube added service.