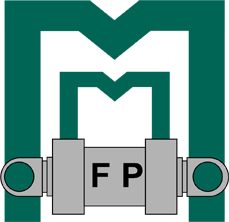 Fluid Power | Pneumatics | Hydraulics | Motion Control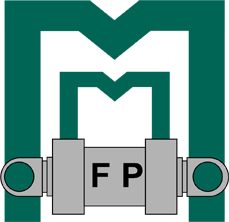 Fluid Power Experts Specializing in Parker Hydraulics, Numatics and Hose & Fittings, Ontario Canada
Numatics ASP Series Steel Body NFPA Cylinder
The ASP Series is an NFPA Steel Body pneumatic cylinder line. The ASP Series encompasses many of the same proven design features as our original NFPA Interchangeable cylinder, the A Series. This includes the extra long graphite filled cast iron rod bushing and a standard oversize wear band (located on the rear of the piston). Additionally, we have also included the proven "T" Seal piston seal configuration with carboxilated nitrile with self-lubricating PTFE® compound. These are just a sample of things that make the ASP Series the Superior Steel Body air cylinder line.
Standard Specifications:
Meets NFPA specifications

Bore sizes from 1-1/2" through 14"

Piston rod diameters from 5/8" to 3-1/2"

Nominal pressure rating is 250 psi air

Standard temperature -10°F to 165° F(-23° C to 74° C)

NPTF ports

Flexible port locating

Solid one-piece S2 and P1 head and cap (no welded lugs on 1-1/2" through 8" bores).
Features:
The steel tube is honed to a micro-finish and then surface hardened by a Nitrotec process. Nitrotec is an innovative process that creates a thin (.001") uniform and extremely hard (64 to 71 Rc) iron nitride layer infused with a film of iron oxide. This process provides a smooth corrosion free sealing surface and superior abrasion resistance.

The end caps are accurately machined from precision square steel blocks. They also have a block oxide finish to protect from corrosion. Additionally, a recess on the piston-mating surface (at both ends) enables the air to work on a larger piston area for effortless breakaway (even at low pressures).

The ASP Series includes a graphite filled, cast iron rod bushing that is extra long in length. Graphite filling offers the best bearing surface when using a hard chrome plated piston rod. Cast iron provides maximum resistance against wear. The added length adds superior alignment and support of the piston rod as well as provides maximum load bearing support.

The carboxilated nitrile with PTFE® compound rod seal is self-lubricating and durable. The rounded lip design ensures proper sealing and long life.

The high strength steel (100,000 psi minimum yield) piston rod has a ground, polished, and chrome plated surface. This surface provides maximum life for both the rod bushing and the seals.

The tie-rods are 100,000 psi minimum yield steel for maximum holding power. They are roll formed for superior strength and engagement (up to 5/8").

The piston seal is carboxilated nitrile with PTFE® compound for selflubricating. The "T" seal with back-up rings prevents rolling and seals at all pressures.

The wear band is a stable, lubricating strip located on the piston.We separated the load bearing points by locating the wear band at the rear of the piston. This maximizes column strength at full-extension.

The floating cushion seal design enables rapid stroke reversal by providing instantaneous full-flow to the piston. Each cushion has a flush, retained adjustment needle.

Our enhanced port design enables the cylinder to work more efficiently. The use of precise machining depths and tool shape allows a smooth flow path into and out of the cylinder.