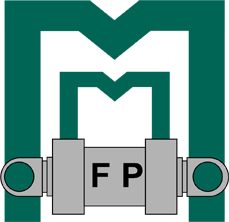 Fluid Power | Pneumatics | Hydraulics | Motion Control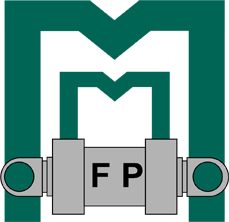 Fluid Power Experts Specializing in Parker Hydraulics, Numatics and Hose & Fittings, Ontario Canada
CST Series Stopper Cylinder
The CST Series is designed to excel in both light and medium duty stopper applications. Numatics stopper cylinders enable objects to remain in control in conveyor systems. Pneumatic stopper cylinders are designed to stop objects at various conveyor processes such as machining, processing stations, etc.
The CST Series can be used in work holding fixture and conveyor system applications. These applications may include assembly belts, automatic warehouses with high-bay racking, and interlinked production plants. Our stopper cylinders are able to withstand application challenges that have been far too demanding for traditional air cylinders.
The CST Series includes all of the basic stopper cylinder types, i.e., shaft, roller and toggle-lever versions. The shaft version (both round and non-rotating) is solely a mechanical stop. The roller version design allows it to retract easily without frictional drag against the face of the work piece.
Regarding the toggle-lever version, impact forces are diverted via a toggle lever to the hydraulic shock absorber and dampened. Subsequently, this allows the stoppers to cope with extremely high forces, and the work piece is protected against damage during stopper operation.
Features:
Magnetic piston is included as a bold standard feature.

Rugged body is machined from aluminum extrusion and mounts rigidly to equipment using minimum space.

A variety of styles are offered to meet different application requirements.

The direction of rollers are adjustable for use in different applications.

Shock absorbers are available as safety stops.

Magnetic sensors can be mounted on cylinder surfaces when input signals are required for controllers.
Specifications:
Double Acting

Magnetic Piston

Bore Size 32, 40 and 50 mm

Operating Media Compressed air

Max. Operating Pressure 145 psi (10 bar)

Piston Speed 50 - 100 mm/sec

Temperature Range -10°C to + 70°C (14°F to 158°F)

Cushion Buna-N bumpers at both ends

Stroke Tolerance +1.4/-0