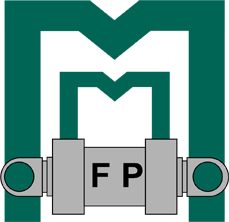 Fluid Power | Pneumatics | Hydraulics | Motion Control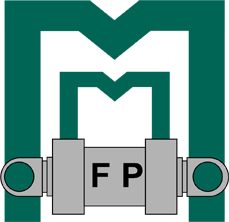 Fluid Power Experts Specializing in Parker Hydraulics, Numatics and Hose & Fittings, Ontario Canada
The Tiny Titan Series is a small bore, square end cap cylinder line that is designed to excel in applications where space limitations are of the utmost importance. Furthermore, a multitude of mounting styles and piston options make the Tiny Titan an extremely accommodating cylinder line.
Standard Specifications:
Bore sizes include 3/4", 1", 1-1/8"

Nominal pressure rating is 150 psi air

Standard temperature -10°F to 165° F(-23° C to 74° C)

All aluminum construction

1/8" ports

Flexible port locations

O Type piston - U-Cup

P Type piston - heavy-duty (standard)

Q Type piston - low profile
Features:
The quad ring rod seal and PTFE wiper design provides proper sealing and long life.

Tube end seals are compression type and reusable.

The high strength profile design aluminum tube is hard coat anodized on the inner diameter. This provides a smooth corrosion free sealing surface and excellent abrasion resistance.

Dovetail groove in the tube accommodates patented Numatics "World" switch.

Head and cap are machined from (6061-T6) solid aluminum bar and anodized for corrosion resistance. A recess at the piston mating surface allows the air to work on a larger effective piston area for faster breakaway.